This post contains references to products from one or more of our advertisers. We may receive compensation when you click on links to those products. For an explanation of our Advertising Policy please visit this page.
Tools to manage my blog.
As a blogger, I try to find as many free resources as possible. It is not always cheap, but it can be done!
Email marketing with MailChimp:
This is something I am just getting into. I left it on the back burner for awhile because I was a bit nervous. Sending out emails eeek. I didn't want to bother people. I am learning, however, that my true readers do want to hear from me. With that said, I signed up through Mailchimp and am currently using the Free option. If you are new at this like me, it is perfect. You are able to have up to 2,000 subscribers free. You can make forms and newsletters, embed the HTML code or use a link for your opt-in page.
Note: They have an app for that!
Graphics & Photos:
These are extremely important. A blog with good photos and graphics are essential for attracting readers. Plus, who wants to look through an article without any pictures? Humans are highly visual!
What I use to create graphics and add nice visual to my posts are Canva, WordSwag, and Pexels. Canva can be used online and you can create many awesome graphics with their Free option. They also have a mobile app for you!
WordSwag is my absolute favorite. It is just a mobile app. However, it is perfect for someone like me who is always busy. They have a photo gallery or you can use your own. You have many fonts and styles to choose from.
Pexels is an amazing online resource of photography photos. These are absolutely free and you can use them without fear of copyright infringement. These come in handy for my featured images.
Canva is a great online and mobile application resource. You have many options when creating graphics. You can use their background photos or upload your own. There are different styles and sizes that you can use for social media. For example, a Facebook header or post. You should really check it out for yourself and explore the possibilities. If you want more, you have to pay for it.
Tools that make blogging easier.
Short Links
When I have to add links to a blog post or a social media post, I use my short link app. There are different ones in the google play store. Check them out! You can also check out Tinyurl.com.
Grammarly is the best! Sign up online for a free account and it will follow you around correcting your every word. I am using it as I type. To get more perks you do have to pay. However, the FREE version is pretty useful. There is also an app for that!
Monetizing with Affiliates
I have recently started using affiliate links in some blog posts. I have just started and am still learning. I have only chosen to use two so far. These are ones that go well with my blog and are products I have actually used.
Educents and All About Reading Press are my current affiliates and I am in the process of reviewing AAR's reading curriculum. If you would like further information on these companies, please contact me at whatshappeningwithjessica.com.
Well, that is it so far. I will update you all when I learn about new tools and resources as they come.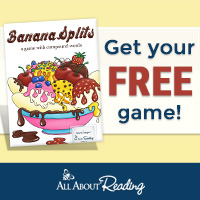 I get commissions for purchases made through links in this post (1). This is to help support my blog and does not have any impact on my recommendations.